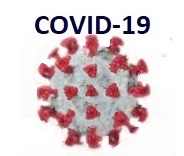 5th Renewal of Reduction of Movement (ROM). JBLE is currently transitioning from HPCON Charlie to HPCON Bravo. As such: "Trusted Traveler Program and Visitor Passes. DoD ID card holders may escort individuals onto JBLE either through the Trusted Traveler Program or by obtaining a Visitor Pass from the Visitor Center. While on the installation, the DoD sponsor is responsible for ensuring their visitor complies with all social distancing and cloth face covering requirements." Please see the 5th Renewal of the ROM Here.
Welcome to the JBLE-Fort Eustis iSportsman Portal! If you are new to the installation or a seasoned outdoor enthusiast please take a look around as this portal has changed significantly since last season. All information pertaining to the Hunting, Fishing, and Boating Programs can be found on this portal in the blue banner above! Please visit our upcoming information tab (above) for the most recent changes and events at JBLE-Fort Eustis.
Special Thank You to the volunteers who participated in this year's hunter work days. We averaged 25 volunteers per work day and totaled an astounding 457 hours of work preparing our hunting lands for the fall seasons. Thank you again for all of your help and have a great hunting season!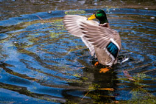 Deer Hunter's Needed! We are conducting a hunter opinion survey for deer hunting at Fort Eustis. This survey is anonymous, takes only about 5 minutes, and will help with future management of the hunting program at Fort Eustis. Please follow the link below and provide your feedback! 2020-2021 Deer Hunter Survey

JBLE UXO Map
In the link are directions for placing a point on a map where you can report a UXO that has been found.