Welcome to the JBLE-Fort Eustis iSportsman Portal! If you are new to the installation or a seasoned outdoor enthusiast, please take a look around, as this portal has changed significantly since last season. All information pertaining to the Hunting, Fishing, and Boating Programs can be found on this portal in the blue banner above! Please visit our "Upcoming Events" tab (below) for the most recent changes and events at JBLE-Fort Eustis.
Clean Your Catch! Those participating in fishing on JBLE-Eustis now have access to a fish cleaning station. A fish cleaning station has been provided at the Warwick Pier so that you may clean your catch. Please be responsible for making sure your scales and carcasses make it into the water and do not leave trash or other materials on the pier. There is no running water at the facility, so please plan accordingly and clean up after yourself. Contact the iSportsman Administrator if you need further information.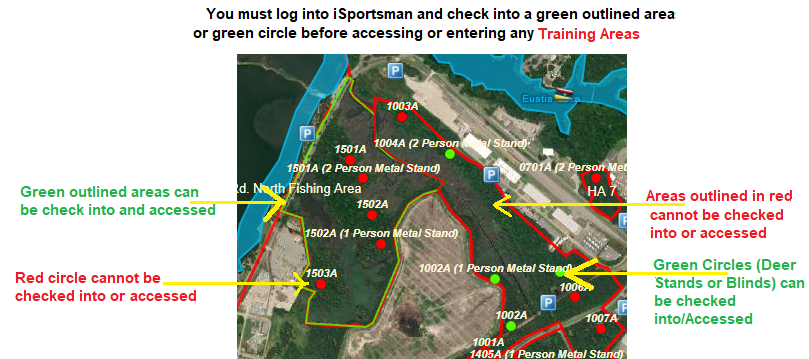 Click here for Upcoming Events

JBLE UXO Map
The link above has directions for reporting UXO that have been found.

JBLE Wildlife Violation Reporting
Click on the link above to report any incident or Wildlife Violation.